How important is it to look the part? A long time ago I was in a meeting with a seasoned Investment Banker when a colleague of mine walked into the room, introduced himself and walked back out. Later on in the day, I asked him why he left so suddenly – he had earlier expressed a desire to be introduced to her when the opportunity arose. He said, "Was she the banker you spoke of, she didn't really look it? So am not sure if I want to introduce her to the client." Shallow? Absolutely. True? Sadly yes.
The fact is perceptions matter.
Even if you don't believe in keeping up appearances and prefer to let your work do the talking, the clothes you wear help you exude confidence, which is why fashion is so powerful. Gone are the days when Power Dressing just meant a pant or skirt suit or a boring grey suit and a blue tie. Times are changing. This can puzzle people. Students at our investment banking courses in Mumbai often ask us, "So what exactly is power dressing?" prompting us to write this piece.
Power dressing means clothing or accessorizing that increases your confidence.
The last few years have seen women heading towards a streamlined, tailored look. Accessories have become fashionable and everything is in the details be it a bright pink shoe under grey trousers or a red handbag with a white jacket. We are fortunate to live in a world where anything goes. But there are some rules, and then some popular myths.
Rule – Be Comfortable
A lot of people feel that Indian clothing cannot be powerful and yet feel conscious while wearing a skirt. Wearing a short skirt and a woolen jacket will only have you tugging at your hemlines and sweating at the armpits. Power dressing means impeccable dressing, not uncomfortable dressing. That means structured neat clothing. If you don't like showing skin, wear trousers or a long pencil skirt. Find the Indian weather too hot for heavy suits, wear linen. It's breathable and available in a variety of colors.
Myth – Power dressing applies solely to western clothes
Not true. A Nehru collar tunic with a silk scarf over black trousers and a gorgeous cotton sari or a light Kanjivaram, with pleats held together by a simple brooch. When in doubt, check out Chanda Kochar, she's always well dressed.
Power dressing is in the details – The opposite of power dressing is sloppy dressing. Men – watch that crease in front; it needs to be as sharp as a blade. Shine your shoes, iron your shirt. The exact same ensemble changes drastically if your collars are neat, the shirt is ironed and the shoes look good
Be unique, we are not in school anymore – Men, bring out the cufflinks and the interesting pairs of socks. Women now's the time to accessorize but be careful. Have only one thing stand out. I said pink shoes but not pink shoes and a neon orange top
Get your hair right – A good hair day can make anything you wear stand out. You can skip a lot of shopping if you invest in a good haircut. And not to be greasy. Greasy hair equals dirty hair.  Get rid of the oil. A significant part of the working environment is spent in groups. Imagine being stuck in an air-conditioned room for four hours with the smell of amla hair oil
Respect the environment – When going for a site visit to Raipur, understand your environment. It's going to be hot and it's going to be more conservative. That doesn't mean you don a potato sack. It means you rethink the heels and try a pair of trousers instead of a skirt
Be professional – No matter what environment you are in, be professional. That means you make sure your clothes align with what you do
Faculty that deliver our investment banking courses in Mumbai spend substantial time with our students guiding them on these points that will help them both with their placements and future career growth. We encourage students to spend time on what they wear to work. An average person spends 10 hours a day at work, that's 60 hours a week and essentially most of your waking lifetime. Doesn't it make more sense to spend time on what you wear to work than to a wedding that you will possibly spend only an hour at?
December, 2nd, 2017
Posted in
The one advice most people get when they start out in their careers is to find a job that contributes to the top line of a company. To find something in the front row and not in a support function. Because when push comes to shove and the company is restructuring, support is often the first to go. Support functions also get the least amount of attention with regards to innovation and IT jobs often face the biggest brunt of all.
Some major IT support complaints include, "You don't get the funding you want to do or the kind of work you want." "No one takes you seriously." "There is no opportunity for innovation, no need for groundbreaking technology and no requirement to be on the cutting edge of languages or coding."
However, Investment Banking Technology is unique in this sense. In Investment Banking IT, it is critical to have a competitive advantage and being in IT starts to become less tedious because of the focus on keeping platforms relevant. And, they have the money!
The best part about IT in Investment Banking or any other data-heavy sector is that it's a great diving board into Business Analysis.
Business Analysts are Change Managers. They try and understand the changing needs of an organization, gather data to validate that change and then understand the processes that will need to be implemented to meet that change and make sure that it's implemented in a way that increases shareholder value. As a result, when working IT professionals from India's silicon valley come to us for advice, we always recommend as a first option, that they look for Business Analysis Courses in Bangalore.
Business Analysts work across organizations and departments and can help in everything from Strategy – what needs to change, to implementation – let's change it.
The definition of business analysis (according to the IIBA) is: "the set of tasks and techniques used to work as a liaison among stakeholders to understand the structure, policies, and operations of an organization, and recommend solutions that enable the organization to achieve its goals."
Their focus areas cut across restructuring jobs by outsourcing, managing inventories, understanding how to spend on IT wisely and appreciating the growing role of technology in running corporations more efficiently.
A perfect case of Business Analysis is in outsourcing. A problem comes into the Business Analysts team – How do I cut costs in my Trading Department? The Business Analyst begins by gathering data about how the Trading Department works, what do they do, what can they do and how can you eliminate waste. They then try and understand the role of technology. Can the platform work better at eliminating waste? Where can this work better? Do I outsource this work? Would it be cheaper? What would the risks be? How do I transition a desk in Singapore to a desk in the Philippines as seamlessly as possible?
This is where IT professionals have the upper hand. Because of their comfort with dealing with large amounts of data and their ability to synthesize it, they evolve into perfect Analysts. The only difference being that they are doing it in a larger context.
The perfect Business Analyst will be the IT professional with excellent analytical abilities and single-minded focus on problem-solving combined with a strategic bent of mind that will not lose the forest for the trees.
This is what Business Analysis Courses in Bangalore such as BACP by Imarticus can help with. BACP or the Business Analysis Certified Professional is one of the few industry endorsed Business Analysis courses in Bangalore and one that is perfect for working IT professionals looking for careers beyond IT.
November, 30th, 2017
Posted in
Interviewing has changed a lot in the last few years. Ten years ago, interviews comprised going through your resume. Applicants were prepared for personal questions like 'Tell me about yourself' and "What are your strengths and weaknesses?"
Those days are long gone. Interviews in the finance sector are a grueling mental workout. It's much like preparing for an exam and it makes sense.
Companies are going to pay you to be efficient and they are hiring you to make sure you can do the job. Hiring is a costly process. It requires time on the part of both the HR and line management. They take time out to interview you and then discuss the interview internally. That is time taken out of the business. Their time is expensive and ergo, the process needs to yield fruit. This is why you need to approach your finance interview like you would a marathon and not a sprint. Start well in advance and realize that these opportunities are hard to come by.  Wasting them is not an option.
Finance interviews today are usually divided into the following:
An aptitude test – much like a GMAT, which tests your analytical and mathematical skills
A domain interview – to test your finance knowledge and your analytical skills
A personal interview – to gauge communication and organizational fit
A group discussion – a topic is given to a group and the group is asked to debate it
While there may be many more rounds, the above can be taken as the minimum.
Preparing for an Aptitude Test
Practice, Practice, and Practice
At Imarticus, we have a weekend aptitude test sessions where students are taught how to take them. After that, students are advised to practice every day. The India Bix site is a good place to practice.
Finance Domain Interview Tips
Study, study, study
Divide your study into parts
Be prepared for the kind of questions you can get on various topics. Here are a set of sample questions to give you an idea of the kind of questions you can expect.
Accountancy Basics
Walk me through a cash flow statement
How does FCFE flow from Net Income?
Consolidate the two balance sheets
Here are three financial statements. Now calculate ratios
ROCE and ROE related questions
Valuation
Discounted Cash Flow (DCF): We say Earnings Before Interest and Tax (1-tax) + depreciation/amortization- changes in working capital – capital expenditure. So should the amount of tax deducted be the actual amount paid or the one that is before giving the effect of interest?
What is WACC? How is it calculated?
What are the ways to value a company?
What are the problems with DCF valuation technique?
Equity Research (If it is an Equity Research Role)
Pitch me a stock
What is your investing strategy?
Give me three undervalued stocks
Do you believe the Sensex is fairly valued at this point? What is the Price/earnings of the Sensex?
Mergers and Acquisition (If it is an M&A job)
Walk me through the M&A process
What is the difference between the buy side and the sell side and how does it matter for a banker
What is an LBO?
Talk to me about the Indian M&A market
Describe the latest deal that piqued your interest
Why M&A?
How would you go about researching a new industry
What is winner's curse?
Analytical/Logical reasoning
How many litres of paint are sold in Mumbai every year
General Questions
Why Finance?
What interests you about Investment Banking?
What area of finance interests you? Be prepared for questions in this area?
The Personal Interview
Walk me through your resume
Talk about a time where you were disappointed with what you achieved. Tell me how you handled it?
Tell me about a time you led a team?
Are you ready to work the long hours?
If you have included interests like tennis, basketball, music, reading and so on, be prepared to back them up. For instance, if you are interested in tennis, make sure you know the rankings, a little bit about your favourite players and your own tennis routine.
Don't take anything in your resume for granted. Be prepared to back everything.
These are only examples of what can be asked. There are numerous websites that can help you prepare. Imarticus Learning has an entire Interview Test Preparation short course. We take mock interviews to make sure you are ready for your interview. Students are videoed so that they can understand what they are doing wrong.
To learn more about the Imarticus Learning Interview Process, email us at [email protected]
November, 28th, 2017
Posted in
In this series, we at Imarticus Learning give you tips and tricks to land your dream job in Investment Banking.
You may contrast your tie to your shirt perfectly, but the shine of your shoes or lack thereof might be the only thing your recruiters notice. Dressing up for an interview is not rocket science. So why then do so many of us get it wrong?
Truth is the very first impression you make when you walk into an interview is with your appearance. Recruiters who have been screening candidates all day long form a certain opinion of you the minute they see you walk in and then spend the rest of the interview confirming their impressions or changing them entirely.
Keep these tips handy to make the right impression from the word, "Enter"!
Men:
1. Make sure your hair is neat and tidy. Don't overdo the hair gel. You don't want your interviewers distracted by the light reflecting off your locks.
2. Try to wear minimal jewellery. Keep your gold chain tucked into your shirt, and wear a watch that is plain and simple – black or silver straps.
3. A long sleeve shirt is just the thing to make an impression. Go with a solid, sober colour – white, grey, or blue – with a nice tie to match. Remember, if your shirt has stripes or checks, make sure your tie is solid, and vice versa.
4. Wear a pair of trousers that fit well – as in neither too loose or too tight.
5. Wear black socks with professional shoes that have been polished to the tee.
Women:
1. Wash your hair on the day of the interview. Make sure it's neat and stays down if you want to keep it open. Otherwise, tie it back with a rubber band and hold the stray strands together with flicks. A little hairspray to keep it together may not be such a bad idea.
2. Make sure your shirt is well ironed and tucked into your trousers or skirt.
3. Keep your jewellery minimal and simple. Interviewers don't want to get distracted by large colourful earrings or rings.
4. Make sure your skirt/trousers fit you well – not too snug, not too loose.
5. Never wear slippers to an interview. Wear heels, or if you insist, a sober brown or black pair of ballet flats.
Imarticus Learning prides itself in its industry relevant curriculum, and the stellar Placements Team we have in place to ensure our students get their dream jobs. Click here for the 8-step process in which we function.
November, 25th, 2017
Posted in
Interview Prep is a critical element of our course FMVC (Financial modeling and valuation), one of India's leading programs for learning Financial Modeling and Valuation. Financial Modeling and Valuation is imperative for careers in Corporate Finance, be it Investment Banking, Private Equity, Equity Research or even start up's.
In fact in this day and age, every start up needs to have a head of Finance that can help create business models, project cashflow and create financial models that help in fund raising. While the career options post FMVC are varied, most people find it extremely hard to crack the interview process in Investment Banking and Private Equity because a significant part of the interview is dedicated to questions on Financial Modeling and Valuation. So here are a list of actual questions that got  asked in Investment Banking and Private Equity interview, as it pertains to Financial Modeling and Valuation.
Private Equity Interview Questions
What is IRR? What is the formula and how do you calculate it? A company worth 100mn today is sold for 500mn after 5 yrs so what is the IRR for this investment.
What is more expensive debt or equity? And why?
How do you forecast the various aspects of the financial statement?
A leading boutique investment bank
Run me through DCF & cash flow.
What is Working Capital & how do we forecast it?
If a company's book value is 10 mn & it is been sold @ 12 mn, what would be the effect on three financial statements
How do you calculate EV? EV/EBITDA multiple?
Difference between the P/E multiple and the EV/EBITDA multiple.
What is EBITDA and how do you find it?
What is included in COGS?
What is percentage by Sales method?
What are SG&A expenses? Give examples.
Is factory labor expenses a part of SG&A expenses or COGS? Why?
What is Gross Profit? How do you calculate it?
Difference between Gross Profit and EBITDA?
What is operating profit?
Explain how you do a DCF.
How do you get to FCFF?
How do you get to FCFE?
Difference between FCFF and FCFE.
What is WACC? How do you calculate it?
How do you find cost of equity?
How do you calculate Beta?
What is risk free rate of return? How do get it?
What is equity risk premium?
In the CAPM formula how did you arrive at the market return figure?
Why does an increase in Working capital assets reduce your cash flow from operations?
Why does an increase in Working capital liabilities increase your cash flow from operations?
Does an increase in debt increase or decrease the value of the company?
Our FMVC course includes actual mock interviews along with a sample question bank of
over a 200 questions to help you crack the interview process. This is in addition to a comprehensive resume writing and interview prep program and career counseling sessions. For more details please contact 02261419595/ 8108600055
---
Follow Us On Social Media
October, 3rd, 2016
Posted in
by Zenobia Sethna
High pay continues to be tied to in-demand skills, a higher education, and working in jobs that are shielded from competition or automation. In this article, we will explore the top paying jobs in the Finance field. Further, to compare apples to apples, we will look at the average salaries for entry level positions at these jobs.
Some of the most glamorous
careers in Finance are those in investment banking. Investment-banking jobs deal with enabling the issuance of corporate securities and making these securities available for investors to purchase, all while trading securities and giving financial advice to both corporations and wealthy individual investors.
The salary of an Investment Banker at an entry level Analyst role ranges from $70k – $150k, with the average salary being $102,000 per year as of April 2016, according to Indeed.com. An Associate typically earns in the range of $150K – $350K. As you move further up the ladder, salaries sky rocket. Vice Presidents earn between $350K – $1.5MM, while Managing Directors/Partners could pocket anywhere between  $500K – $20MM+.
Be aware, though, that these jobs are also very intense and demand a lot of hours – especially if you are starting out. From analysts to managing directors, the pay is traditionally heavily weighted toward the investment banking bonus portion of the compensation which is part of the reason for such long hours.
Hedge Funds
Hedge funds are largely unregulated private investment funds whose managers can buy or sell a wide range of financial assets and products. Basically, a hedge fund is a pooling of investments from high net worth individuals. In India,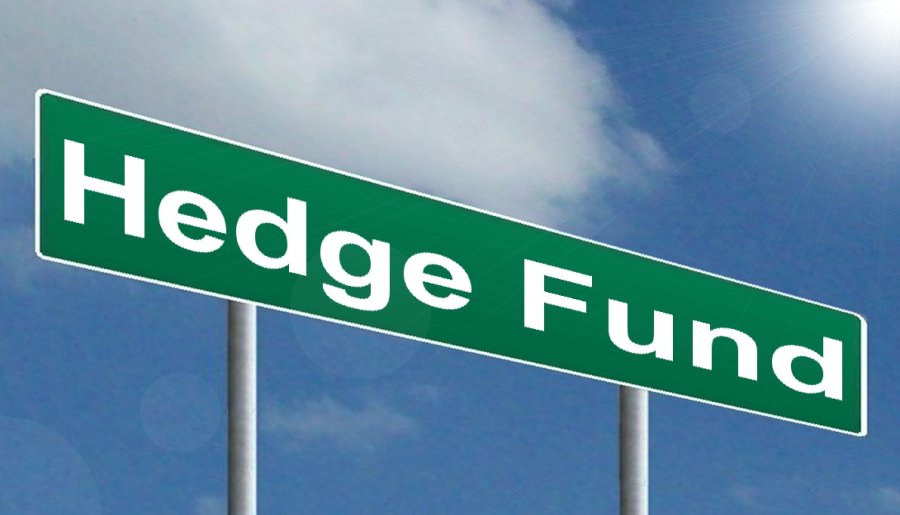 we have hedge funds like Karma Capital Management, Atyant Capital, and Atlantis India Opportunities Fund. A certain enigma does surround
this type of entity, and likewise, hedge-fund jobs are considered by many to be somewhat glamorous.
Typical hedge-fund jobs include Financial analyst, Trader, Regulatory compliance officer, Quantitative analyst, Marketing manager, and Portfolio manager.
The average entry level pay (combination of base and performance bonus) for a "Fund Accountant" in this category is $90,000 in the United States. In London, the pay for the same post would be GBP 35,000 and in India it is Rs. 600,000.
Private Equity
Private equity is an asset class consisting of equity securities and debt in operating companies that are not publicly traded on a stock exchange. Private-equity professionals help businesses find capital for both expansion and current operations. They also finance a number of corporate business transactions, such as managed buyouts and restructurings.
The average salary of a Private Equity Analyst in the US is $79,000 per year as of April 2016, according to Indeed.com. This could rise to the range of $150K – $300K for a second year Analyst /Associate or between $170 K and $ 350K for a third year Analyst/Associate. Vice Presidents at a PE firm could take home anywhere between $300K – $ 800K, while Managing Directors/Partners could pocket $ 500K – $ 10MM+.
The private equity compensation for Vice Presidents, Directors and Managing Directors is much more variable at PE firms, but the salary and bonus is much more of a function of the fund's performance since a lot of the compensation is tied up in Carry.
Venture Capital
Venture-capital professionals (VCs) spend mo
st of their time scouting start-ups or small, fast-growth companies. Venture-capital firms evaluate pitches by founders and small-company leaders to determine if the firm will make an investment. Venture capital is a toug
h business where the failure rates are high. On the flip side, the rewards, when they are realized, are huge!
Annual salary and bonuses differ broadly in this field depending on the size of the VC firm and specialization. In general, pre-MBA VC associates can expect an annual salary of $80,000 -$130,000. With a bonus, which is typically a percentage of salary, this can be boosted to $86,000-$250,000 with a median of $170,000.
Financial Analysis
Financial analysis involves an assessment of the viability, stability and profitability of a business, sub-business or project. The skills that increase pay for this job the most are Valuation, Risk Management / Risk Control, Financial Modeling, SAS, and SAP Financial Accounting and Controlling (SAP FICO).
The average salary of a Financial Analyst in the US is $73000 per year in April 2016, according to Indeed.com. A Financial Analyst in India earns between Rs. 187,810 and Rs. 879,047, with an average salary of Rs. 354,687 per year, according to Payscale.com.
Finally, if you're not an Investment Banker or working at a VC firm though, despair not! The size of your pay check isn't always tied to long-term satisfaction in your job. Rather, the biggest drivers of happiness are company culture, advancement opportunities, and trust in senior leadership.
May, 16th, 2016
Posted in
"Wall Street is the only place where people ride to in a Rolls Royce to get advice from those who take the subway." – Warren Buffet
As the credit crisis unfolds globally, I've heard a lot of people asking the question "What is an investment bank? How does it differ from a regular, commercial bank?" Unless you work in finance, you may not have come across the term investment bank before the global meltdown began.Let's begin with the basics. What is an Investment bank? Why does it have the glitz and glam factor that your commercial bank does not?
An investment bank is a special type of financial institution that caters to the financial needs of large institutions, rather than retail consumers like you and I. Investment Banks help companies and governments issue securities, help investors purchase securities, manage financial assets, trade securities and provide financial advice. Simply put, an Investment Bank acts as an intermediary between those who need capital (the demand side) and those who have excess capital (the supply side).
For example, If Coca-Cola wanted to sell $10 billion worth of bonds to build new bottling plants in Asia, an investment bank would help them find buyers for the bonds and handle the paperwork, along with a team of lawyers and accountants.
The top investment banks including Goldman Sachs, JP Morgan and Morgan Stanley, are called Bulge Bracket, meaning they offer an entire gamut of services including Research, Securities Trading, Traditional M&A and IPO advisory as well as Asset Management services and even have their own Private Equity Arms. A boutique like Avendus Capital or Lazard, for instance, will only focus on Corporate Finance advisory which includes M&A and raising private equity on behalf of its clients. Slightly larger ones might even run an IPO but that means you need to have large teams that can support you on the sales and trading side.
What does an Investment Bank Actually Do?
A typical investment bank will engage in some or all of the following activities:
Raise equity capital (e.g., helping launch an IPO or creating a special class of preferred stock that can be placed with sophisticated investors such as insurance companies or banks)
Raise debt capital (e.g., issuing bonds to help raise money for a factory expansion)
Insure bonds or launching new products (e.g., such as credit default swaps)
The Buy Side vs. Sell Side of an Investment Bank
Investment banks are often divided into two camps: the buy side and the sell side. Many investment banks offer both buy side and sell side services. The sell side typically refers to selling shares of newly issued IPOs, placing new bond issues, engaging in market making services, or helping clients facilitate transactions. The buy side, in contrast, worked with pension funds, mutual funds, hedge funds, and the investing public to help them maximize their returns when trading or investing in securities such as stocks and bonds.
Key Skills to be an Investment Banker
Careers in Investment Banking can be extremely rewarding, exciting, and lucrative, but also high pressured, demanding and nerve-wracking! Because of the confluence of emotional and mental aspects required for these careers, investment firms often look for specific skills and characteristics in potential employees.
First and foremost, Investment Banks are looking for dynamic candidates who can thrive in an ever changing environment – This means they must be able to multi-task and manage their time effectively.
Strong analytical and interpersonal skills are an added advantage since candidates will have exposure to clients globally.
Interestingly, with all the rigor and structure in Investment Banking, the ability to be creative and innovation is an extremely highly regarded skill.
Ultimately, this is a high risk / high reward profession both in terms of the money you make and overall personal growth. Those that excel need to be mentally prepared to work long hours – not necessarily all the time, but yes, at least at the start of your career where you would need to focus on sharpening your skills sets and domain knowledge.
Many college graduates start or target jobs at an Analyst level and through hard work, perseverance and continuous improvement are able to rise to the levels of top management.
Job Roles on Offer in an Investment Bank
Finally, let's look at the type of jobs that can be offered to you at an Investment Bank.
Investment Banks are segregated into three major roles:
Front Office, Middle Office, and Back Office operations where trades are booked, processed and settled respectively.
But beyond these three major departments, we need to know that clients just can't start trading.
We need to conduct extensive research on their backgrounds hence there has to be an AML/KYC department at an IB. Hence, we see a lot of jobs offered in Anti-Money Laundering –where we understand if the source of income from an investor is illicit or not.
Know your Customer- This step makes the bank understand the type of customers they will be dealing with, Client Onboarding and Reference data Management and setup helps clients to be setup successfully on the banking platforms.
The Risk Management teams reduce the risk exposure which a client would be exposed to due to the volatility of global markets, Legal and Compliance and the regulatory environment.
All in all, working in an Investment Bank gives an end to end flavor of global markets and economic development.
Think you are up to the challenge and have what it takes? Your first step is to educate yourself. Imarticus Learning offers various courses on Finance and our CIBOP (Investment Banking Operations) course is best suited for those who want a fulfilling career in Investment Banking.
November, 1st, 2015
Posted in
Career and Scope in Investment banking Courses
Investment banking course is an emerging field in the country and it required skilled and trained professionals to meet the growing demands of the industry. Banks are the centre of the global economy and investment bankers are the key to structuring the financial deals that manage business operations and keep the economy moving and growing. For this reason, institutes have introduced different investment banking courses across the country. There are many institutes in Mumbai which offers investment banking courses to students. To enter in this field an aspirant should be skilled, thoroughly aware of financial sector, accounting or legal issues and other matters. To attain this level of knowledge aspirants must know all business tricks well and must acquire a professional specialised course in this sector.
List of Financial and Banking Courses in Bangalore
Investment Banking Courses in India
To become an investment banker a candidate required to perform different duties consisting of stock and bond trading, endorsement of securities, broker-dealer operations management and facilitation of merger and acquisitions. Professionals of this field may also require to give financial advice to their clients on securities price, issuing methods and the portfolio management. All these functions need highly skilled professional with vast knowledge of the field. Aspirants can pursue a full time course in Investment Banking. The duration of the courses may vary, a student can pursue this course at undergraduate level, post graduate level, and research level as well. There are many institutes across the country which offer full time diploma and certificate courses in the field and duration of these courses can be six months to two years, which depends upon the level of the course. Some popular investment banking courses are Investment Banking & Equity Research, Under Graduate Program in Security Analysis, Portfolio Management & Investment Banking and Post Graduate Program in Security Analysis, Portfolio Management & Investment Banking.
Investment Banking Course Eligibility Criteria:
Aspirants can get admission in investment banking courses at undergraduate, post graduate and research level. Aspirants can also pursue certification and diploma level courses from investment banking institutes. To get admission in these courses the minimum eligibility criteria for undergraduate programme is candidate must have completed class 10+2 from a recognised board. For entry in post graduate level one must have done Bachelor's degree from a recognised university in the relevant field.
Scope in Investment Banking
Investment banking sector in the country offers unmatched career opportunities to aspiring candidates. Candidates can explore their options in Corporate Finance, Capital Market, Project Finance, Mergers and Acquisitions, Rating Analysis, Equity and Fixed Income Research and Retail Brokerage/stockbroker/Private Client Coverage among others.
Salary Offered
A fresher of this field can get a salary somewhere around Rs. 20,000 to Rs. 30,000 per month, in the field of investment banking. Those who have some year's experience as an investment banker can get higher remuneration in this field.
Check out More career Option with Investment Banking Courses in Mumbai
To Know More about Business Analysis course in Mumbai
November, 13th, 2013
Posted in