Investment Banking basically refers to that stream of banking, which primarily focuses on capital financing for every type of organization out there. Then may it be a global or a local business, any private individual run firm as well as governments. This field is said to cater to a number of diversified financial requirements, like equity or debt, bonds, mergers and acquisitions, portfolio management and so on. This field is considered to be one of the most dignified and challenging fields to make a career out of. This is exactly the reason why so many finance aspirants have their heart, set on becoming an investment banking professional. To achieve their goal, many individuals try to get an edge for themselves by taking up various esteemed certification courses that are offered by the sterling institute, Imarticus Learning.
Every Investment Banker as well as any aspiring professional wishes to work in one of the top Investment Banks all over the world. While there are a number of criteria, which put an Investment Bank in the coveted big league. Various factors like the revenue numbers, global reach, employee headcount, income etc prove to be most decisive when it comes to determining whether a bank fits in as one of the Top Investment Banks.
Here's a list of the top 6 full-service investment banks on the global scale.
1. Goldman Sachs 

Apart from being one of the oldest banking firms, founded in 1869, this prestigious bank, offers a wide range of services, which are spread across four divisions, which include investment banking, institutional client services, investing and investment management. It also has a reported revenue of around $34.210 billion, which probably could be more today.
2.JP Morgan Chase  

It is said to be one of the largest, investment banks and has reported net revenues, up to around $96,606 million. This organization has branches in around 60 countries and has about 260,000 employees working under them, offering a varied set of services.
3. Barclays 

This UK based bank was founded in around 1896 in London and has recorded earnings, of around 28,444 million Euros. This banking organization has a strong presence in retail and commercial banking, in addition to being a key player in the field of investment banking.
4. Bank Of America Merrill Lynch 

This entity recently took over the erstwhile Merrill Lynch, following the economic crisis in America. It offers a wide array of services which include, investment banking, mortgage, trading, brokerage as well as card services.
5. Morgan Stanley

Since its inception in the year 1935, this global firm has employed about 55,794 employees, spread across multiple countries. Apart from offering the usual services,
it is also known to offer diversified services like prime brokerage, custodian, settlement and clearing and so on.
6.Deutsche Bank   

This erstwhile organization has reported revenue of around, EUR 31,915 million and is also known to be one of the largest financial services firms in Europe. This bank is very well known for its global presence and ongoing operations in around 71 countries as well as its omnipresence on the international trade and finance market.
December, 23rd, 2016
Posted in
by Sonya Hooja.
On popular request and back of the PE 2015 performance analysis, we are back with key deals for March 2016 along with a few pointers that should help you with deal analysis in any forthcoming interviews; this will help you be relevant.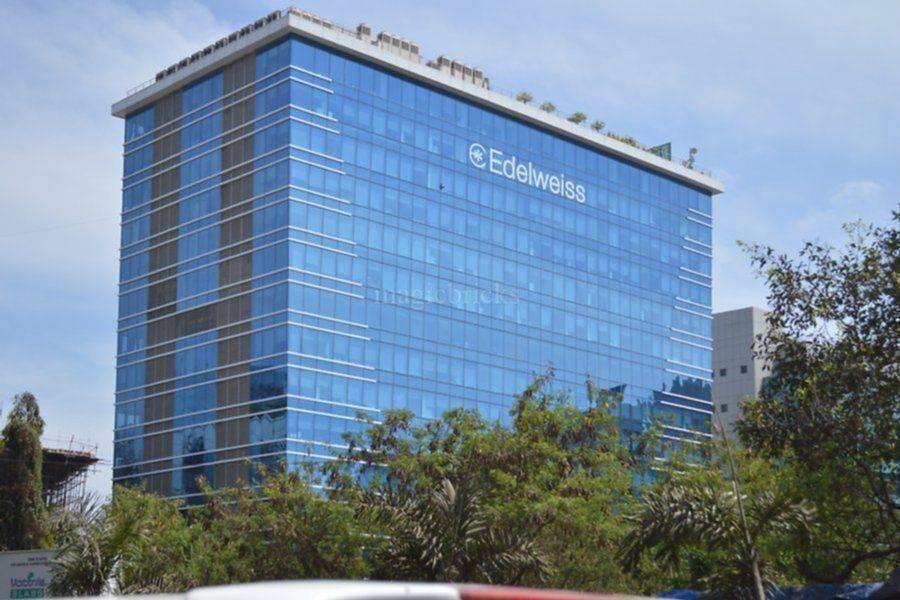 1) Edelweiss buys JP Morgan' India mutual fund business, subject to regulatory approvals.
Amount: Undisclosed
Reason: Expand Edelweiss's increasingly growing asset management business, adding over Rs 7000 crore to the Investment banks AUM.The deal includes the acquisition of onshore fund schemes and the international fund of funds.
Further Analysis: JP Morgan joins Nomura, Deutsche Bank, Goldman Sachs and Morgan Stanley in exiting this sector. Birla bought ING Mutual Fund and Kotak bought Pine Bridge. For starters, none of them have been able to break the top 5 and these are firms whose basic philosophy is 'Go big or go home'.  A Rs 8000 crore AUM would translate into a minisnule profit that really doesn't justify further investment. Our products are much too basic and HDFC and ICICI's distribution clout much too big to match.
2) Samsonite acquires luxury luggage rival Tumi
Amount: $1.2 billion
Reason: Obtain a stronger position in the market, and also enter the high-end luggage market. Also, leverage various synergies such as sourcing, logistics, sales, marketing, distributors etc.
Thought: India has a fairly fragmented luggage market – what will be the impact of two such big rivals coming together? Samsonite has decided not to bring TUMI to India yet because of its experience with Black Label and plans to focus its efforts on making American Tourister India's biggest luggage brand.
3) Bigbasket raises funds from UAE based Abraaj and IFC
Amount: $150M
Reason: Expand into existing markets, establish a presence in Tier II cities across India and increase the product range offered to customers
Thought: How will this impact its two competitors, Grofers and Peppertap? How should their strategy change in the light of this fund raise? Will Biyani be tempted to enter?
4) UAE's e-com venture Souq raises record $275M from Tiger Global, Naspers & others, the largest financing of an e-commerce business in the Middle East region.
Amount: $275M
Reason: This investment will support the company's growth, strengthen e-commerce in the region and empower more businesses to grow online through Souq.com's platform.
Futher analysis: The middle east e-commerce market has grown at around 1500% and is forecasted to touch around 12 billion in 2015; the Indian e-commerce market touched around $2.5 billion dollars in 2015. What do you think the future is for Indian e-commerce in the Middle East?
5) And our very own, Imarticus Learning also completes a fund raise from VC Firm Blinc and several other individual investors.
Amount: Undisclosed
Reason: Expand its product portfolio and gain foothold in the lucrative online education market and establish itself as India's leading professional E-Tech firm in Financial Services and Analytics.
Wr
ite into us at [email protected] or comment below and we will be happy to hear your thoughts on this. Join our active discussions on various deals in our Imarticus Financial Analyst Program, our financial analyst course, coming up at the end of month!
March, 31st, 2016
Posted in
by Lourdes Miranda.
Trading seems hard and is hard anyways. It always seems inevitable that starters, whether they have done an investment banking course in India or not, have a huge cringe to jump into riskier investments way too soon. The best solution is to test the waters before you jump in. But the truth is trading is hard and most of the times at least 85% of short term traders fail.
Primary Objective: Make Money
The first and your primary objective should always be making money. You should always place a trade only if you have done a thorough research on the market.
Diversify your risk:
Never ever put too much money into one equity. Start small and diversify your risks. You can increase the size and amount of your portfolio gradually as you become more confident.
Understand your risk appetite:
It is great to take risks but understand your risk appetite.  Be comfortable with the amount involved in a transaction. If you don't think before making a decision, you will immediately feel the pressure from the fear of an loss will which you cant afford.
Check yourself:
If you have gained a profit on a previous trade and made multiple profits, it does not mean that you are more likely to make a profit on your next trade. Increase your leverage only if needed to or if you are sure about the same.
Think carefully, don't be rash:
Never take rash decisions. A stop-loss will force you to your exit levels and will assist you when the time comes to cut your losses. But, nevertheless be ready for losses.
Research on your own. Don't always depend on others.
It will very important to have your own opinion about every trade, in order that you execute it confidently. Doing a financial analyst course could help.
Before making a decision:
Read company reports. They should be good and relevant enough.
Check out financial websites and understand fundamentals and historical charts.
Go through the many reasons that may affect the trade, economic indicators or announcements.
Never be afraid to ask a question, when you are new to trading. The easiest way to learn more about trading is to consult professionals.
Know when you should sell:
Everyone considers buying a stock. You must understand the best time to sell. Plan ahead. Know your stop loss.  Get out of that investment before it is too late.
Happy Trading!!!
To know more about the financial analyst course in India that Imarticus provides, visit our website or enquire now by emailing [email protected]
March, 4th, 2016
Posted in
By Sonya Hooja.
So you've read the Vault guide from front to back, tackled our extensive interview sample question database and printed out your cheat sheet, yet you still feel unprepared for your Investment Banking interview once you have done an investment banking course in India. Investment banking interviews are notorious for their unpredictability. One time you probably get asked about the CAPM and the other time, she spends an hour discussing the latest headlines. But a question we know that get's asked for sure is "Tell us about recent deal that has happened in the M&A space in India".
So here at Imarticus, school of investment banking, we plan to make it easy for you. Every month we will spell out some of the biggest deals that have happened and try and understand their rational, giving you a starting point for your research.
2015 wasn't the greatest year for Indian M&A. According to a Thomson Reuters M&A report, the value of M&A deals involving Indian companies amounted to $35.1 billion in 2015, a 4.8% fall compared to 2014. While domestic activity was muted, cross-border activity increased 73.1% to $23.2 billion compared to 2014 with Indian companies leading the way. 2016 is hoping to witness a bounceback and here are five interesting M&A deals that led the way in February 2016.
IIFL Wealth Management buys NBFC Chephis Capital
IIFL Holdings Ltd's (formerly India Infoline) wealth management unit IIFL Wealth Management Ltd has acquired the non-banking finance company Chephis Capital Markets Ltd, according to a stock market disclosure. Following the acquisition, Chephis has become a wholly owned subsidiary of IIFL Wealth Management.
Amount: Rs. 50 crore
Stated Reason: Continued growth and platform expansion
Question for futher analysis: Where do you think wealth management business is headed in India?
2) Wipro Ltd, India's No. 3 software services exporter buys US-based HealthPlan Services in its second-biggest acquisition ever and its first acquisition since Abidali Neemuchwala took over as CEO.
Amount: Rs. 3130 Crore
Reason: Expand Wipro's offerings in the US health insurance market
Question: Is this part of their 'String of pearls strategy'? What is a 'string of pearls' strategy?
And here's Wipro again with its aggressive acquisition strategy this quarter. Wipro is acquiring New Jersey-based Viteos Group, who provides customized straight-through-processing and integrates post-trade operations across the alternative investment management industry in the United States, Europe and Asia.
Amount: Rs. 820 Crore
Reason: Increase its portfolio in the Capital Markets and Asset Management industy
Question: Viteos was valued at 5 times their revenue…is it worth it?
IL&FS Transportation Networks sells a 49% stake in Rapid MetroRail Gurgaon, however the buyer is unknown!
Amount: Rs. 509.90 crore
Reason: Undisclosed
Further Analysis: Since there has been no official rationale, we can only conclude investors like Standard Chartered IL&FS Asia Infrastructure Growth Fund and Bessemer Venture Partners were perhaps ready to exit but since we have no details, it's all a guess work.
5) And lastly, E-commerce giant Amazon Inc buys a 26% stake in Westland, best known as the publisher of Indian authors including novelists Amish Tripathi and Ashwin Sanghi.
Amount: 9.4 Crore
Reason: Expand its international reach, and grow its physical and digital book businesses.
Further Analysis: If Amazon bought a 26% stake for 9.4 crore, that means Westland was valued at Rs 36 crores. How would you go about finding out the valuation multiples?
Wr
ite into us at [email protected] or comment below and we will be happy to hear your thoughts on this. Join our active discussions on various deals in our Imarticus Financial Analyst Program, our financial analyst course, coming up at the end of month!
February, 27th, 2016
Posted in