A trend on twitter is any hashtag-driven topic that gets popular within a period of time. It is any marketing departments dream come true if their hashtag starts trending or in other words gets popular on Twitter. Did you ever ponder over the fact on how these trends on twitter get started? Who or what chooses which stories should appear in the trending section, and why others get left out. Also ever wondered twitter trends are tailored. What you might see as trending might not encompass all that is trending in the world or even in your area. Trends are determined by an algorithm and are tailored to an individual, based on what they like, or who they follow, location etc…, although there would still be some topics which will appear in the trends section in spite of personalisation.
There are algorithms of twitter that are responsible for hashtags trending. These algorithms determine what is trending by observing and favouring spikes over any gradual sustained growth. For any topic to trend would need a combination of volume, the time taken to create that volume. So to put it simply, if a hashtag gains volume in one day it is considered as trending, but at the same time if the volume takes 30 days to accumulate, then it will be considered as news in general and not a spike.
If you want a hashtag created by you to trend, there are certain factors that can be practised to add to the volume. Be creative with the name of the hashtag, keep it simple with one objective, for example, if you want to create a Hashtag you need to drive one message, #standwithIndia is a better example than #standwithIndiancitizens.
Next thing is to make sure you get more than 500 tweets within the first hour, a point to remember is that not only the number of tweets is important, but it is equally important on how many individuals are tweeting.
To elaborate, common hashtags like #cat, #food, #music are very common and are tweeted every day, hence such hashtags might never start trending, however now if a totally different set of people start using these hashtags then there is a high possibility that they start trending.
So to conclude there are many factors that could push your hashtag trending on Twitter. It is Twitter's trending algorithm eventually that finds topics that many people start tweeting at once. Like when there is noise about a particular launch of an album, television show, a natural calamity like an earthquake or a tsunami, or a death of a famous personality. At the same time, if a lot of people start tweeting about rain, it will never start trending as it is a common topic.
According to a study by HP labs, 31% of trending topics comes from retweets. 72% of those originate from 20 major news sources which are mostly based in the United States and the UK.
Like explained before, hashtags start trending if they haven't been through the algorithm before, they might trend, then go off the grid and later start trending again if a totally different set of users discover the topic and start tweeting about it. The trending might not appear more than 40 minutes at a time, however, the trends on Twitter are considered as such prime spots for the marketing teams in general that a promoted space at the top runs at $120,000 per day.
Interesting thought!
To learn more about twitter trending algorithm watch this space until next week for the big news!
December, 7th, 2017
Posted in
By Jasjeet Kaur
In a world where customer is king and has a plethora of options to choose from, client engagement and retention is driven by Digital Technologies. This necessitates the business to consolidate data from internal sources as well as external ones like Social Media, emails etc to enable targeted and relevant offerings as per specific customer interests. A large quantum of inputs has to be generated to enable ourselves for this is fairly achievable, by following customer needs, feedback & social media. Additionally it is imperative to have the databases for knowing current customer and prospect profiles, which includes their demographics, geography, and expressed interests.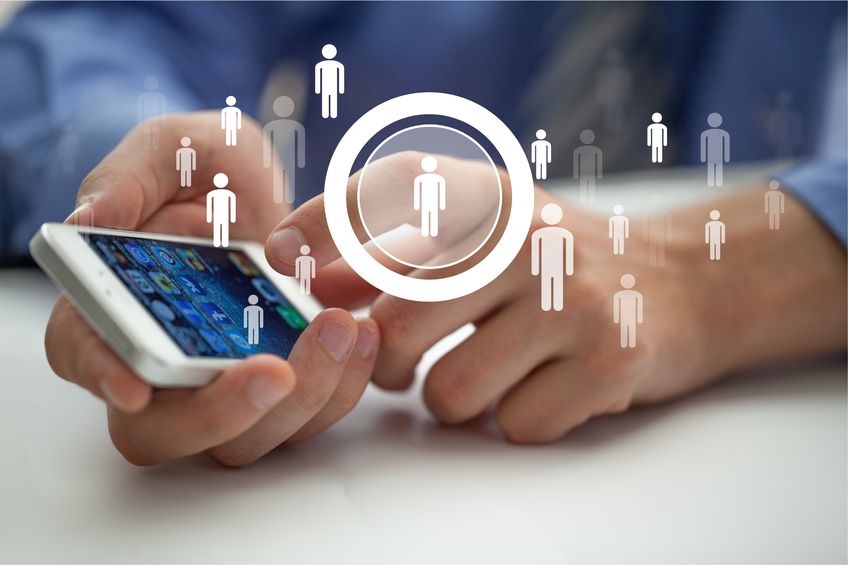 Insightful Analytics plays an incredible role in bringing the customer and business together in a continuous engagement as it boosts customer experience, through appropriate offering which may not be evidently visible without usage of advanced analytics. It also helps to predict by systematically analyzing customer history in terms of their purchasing trends, shifting preferences and how they may like to interact with and respond to the business. The following steps are extensively used by businesses today:
Predict – Analyze customer's history; predict how they will act – as expressed by what they browse and what they buy, how they interact etc.
Prescribe – Advisory and personalized prescriptions, product recommendations based on customer needs, and offering a personalized, client centric product or service.
To build this ability, replacing the existing Legacy application stack may not be the most Optimum decision and that actually is not possible in all such cases where traditional businesses have been using applications which seamlessly blend business with IT for smooth conduct of services offered.  In such cases, organizations choose to upscale the stack appropriately and continue to thrive. Of course there are certain definite enablers which such organizations will need in order to achieve the needful within existing stack of applications.
Enablers getting significant attention in market place today:
Cloud Enabled Delivery –
This includes leveraging the right blend of private, public and hybrid cloud ecosystem for most optimum computation and storage capacity. Addendum provisions to handle sudden loads through auto scaling and accelerated speed to market. In the Digital era, making the erstwhile IT systems ready for the future is one of the key success factors for accelerating the speed of business. This involves modernizing the legacy stack with ease of implementing alternatives, enabling faster results with contained risks.
Quick & accurate identification of the optimum fit involves a solution that imparts agility to surf through the large IT landscape and determine the best fit modernization approach for a particular area to Improve Business/IT collaboration through insights
Digital Readiness–
It is important to enable legacy applications with Analytics & Cloud platforms by unlocking the potential of existing assets, as also taught in big data courses in India. This accelerates delivery of business innovations through connectivity to the ecosystem of customers, channels and vendors in a secure manner. Organizations need to be careful to have an 'Inclusive' approach that enables co-existence of old along with new.
How to enhance core systems as effective expeditors:
Organizations need to drive business innovations in the Digital Era and that shall necessitate improving the Core Systems to deliver end to end agility, flexibility & scalability. To strip this approach down to simplistic one we can recourse to either / or both of the 2 below
Cloud First
To Impart required scale through flexible deployment of platforms on either private, public, hybrid cloud and Enables applications to scale automatically depending on the utilization and workload parameters
Mobile First
To Build for the future by prioritizing accessibility from Mobile devices over desktops and by leveraging responsive designs along with content prioritization
Imarticus Learning, an Education Excellence 2015 award winner offers certification courses in finance including financial modeling, risk management courses, financial analyst course and CFA course in India. It offers both classroom and online finance courses to make it extremely easy and flexible for an aspirant to pursue their dream career.
Follow us on social media to keep getting regular updates.
Like our Facebook Page
Follow us on Twitter
Follow us on Linkedin
January, 29th, 2016
Posted in